Дэлгэрэнгүй




Extra iOS Storage
Connect via wireless. Share files with friends and family. Enjoy hours of entertainment anytime, anywhere. With the ultra-portable StoreJet Cloud you can wirelessly extend the storage space on your iPad/iPhone/iPod, Android device, and other mobile devices to include all your favorite photos, eBooks, documents, music, and movies. StoreJet Cloud provides much-needed freedom from cables, skip-free playback in an instant, and is the ideal companion device for any situation.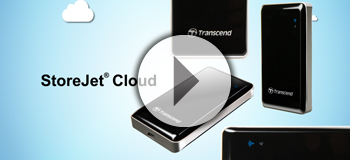 Product Sheet Download

Share Your World
Up to 5 devices can stream various media from StoreJet Cloud at the same time, letting everyone choose whatever they want to view, read, watch, or listen to. Users access media through StoreJet Clouds dedicated wireless network, so you can wave goodbye to the limited share options, ongoing expense, and coverage demands of Internet storage.

With the advantage of physically storing files with flash-based technology, StoreJet Cloud can provide a further 28 hours of DVD quality movies or 16,000 songs in a compact and lightweight design. This is in addition to over six hours of continuous playback with its rechargeable Li-polymer battery. Its convenient size and long-lasting battery make StoreJet Cloud perfect for creating a fun media centre in your house, entertaining the kids on a long road trip, or camping trips in the great outdoors.

For complete peace of mind, wireless encryption can be applied to protect your digital library and provide secure access to only authorized users. To load content onto StoreJet Cloud, simply drag and drop files for effortless file management. Undoubtedly, StoreJet Cloud makes it easier than ever to carry your whole media collection with you wherever you go.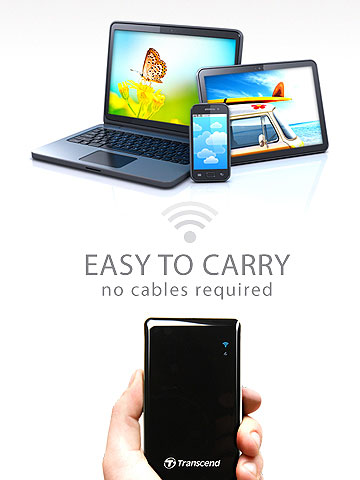 Media Player App
The free StoreJet Cloud App for iOS and Android is a special multimedia player that automatically lists your personal folders for quick file navigation. It offers user friendly controls with several playback modes available, including full-screen display in portrait and landscape, and finger-swipe slideshow of images. And because StoreJet Cloud supports a wide range of popular file types, theres no need to waste time converting files to compatible mobile operating system formats.

Surf and stream. With the ability to connect to an available external Wi-Fi access point and StoreJet Cloud at the same time, you have even more power to multitask. Convenient function menus to wirelessly transfer, delete, or email files are also available, as well as upgrading firmware and setting administrator password. Other laptop, tablet and smart phone users can wirelessly access media on StoreJet Cloud simply by using a web browser.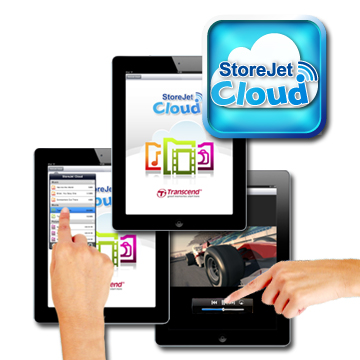 App QR Codes
Using a barcode scanner App and the camera on your iPhone, iPad or Android device scan the suitable QR code for the easiest and quickest way to download the free StoreJet Cloud App.

Alternatively, open the App Store, Google Play or Amazon Appstore and search for "StoreJet Cloud". Select the suitable StoreJet Cloud App (iPhone, iPad, Android, Kindle Fire version). Click FREE to start downloading. Click INSTALL APP to complete installation.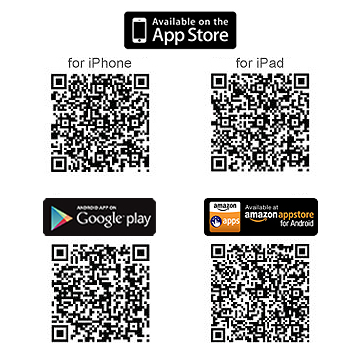 | | |
| --- | --- |
| Хэмжээ | 99mm x 54mm x 16.5mm |
| Жин | 90g |
| Зургийн формат | JPG, BMP, PNG |
| Файлын формат | PDF, TXT, DOC, PPT XLS |
| Дууны формат | MP3, WAV |
| Бичлэгийн формат | AVI, MOV, M4V, MP4 |
| Wi-Fi | WEP/WPA/WPA2/WPA2-Mixed |
| Батерей | 6hrs playback, 8hrs standby |
| Батерей төрөл | Li-Polymer |
| Сертификат | CE, FCC, BSMI |
| Холболт | USB 2.0 |
| Сүлжээ | Wi-Fi 802.11 b/g/n |
Бүтээгдэхүүний анхны сэтгэгдлийг үлдээнэ үү.
Өөрийн сэтгэгдлээ бичнэ үү